All professors in the Department of Spanish are active scholars in their respective fields of specialization. In addition to single-author monographs, critical editions and collections of edited essays, they regularly publish articles in well-regarded peer-reviewed venues as well as present papers at a variety of national and international conferences.
JORGE AVILES-DIZ (Ph.D., Salamanca, 2009) specializes in 19th century Spanish Peninsular Literature. His research focuses on the role of theatre in the (re)construction of the national past of Spain and in the concept of nation in Spain between 1840 and 1870. He also has a strong interest in Historical Memory and in Trauma Theory in Contemporary Spanish Drama, Children´s Literature and in Medical Humanities. He has edited Literatura y medicina. Teoría y praxis (1800-1930) (with José Manuel Goñi Pérez, 2019) and Perversiones decimonónicas. Literatura y parafilia en el siglo XIX (2018), as well as published numerous articles and book chapters.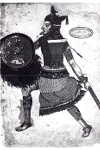 JONGSOO LEE (Ph.D., Indiana, 2000) specializes in Prehispanic and colonial Mexico. His scholarly interests focus on indigenous history, culture, and literature, and how they have been reshaped or invented after the conquest. He has published a book entitled The Allure of Nezahualcoyotl: Prehispanic History, Religion and Nahua Poetics (University of New Mexico Press, 2008) and is the co-editor of Texcoco: Prehispanic and Colonial Perspectives (University Press of Colorado, 2014) and Fernando de Alva Ixtlilxochitl and His Legacy (University of Arizona Press, 2016). He is currently working on a project regarding cultural and racial mixture in Mexico.
SAMUEL MANICKAM (Ph.D., Oklahoma, 2008) is a specialist in Latin American 20th and 21st centuries literature with a focus on Mexican narrative and cinema. His research is mainly focused on Mexican science fiction, a new field of investigation in Hispanic studies. His publications include articles in journals such as Hispania, Chasqui, Letras Femeninas, Hispánofila and Revista de Literatura Mexicana Contemporánea as well as book chapters and a book-length translation, Spanish Film and the Postwar Novel: Reading and Watching Narrative Texts (2002). He is currently writing a book on contemporary Mexican science fiction.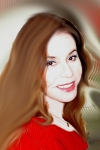 TERESA MARRERO (Ph.D, California, Irvine, 1992) is a specialist in 20th Century Latin American and Latinx Theater and Literatures. She is the co-editor of ENCUENTRO, Latinx Performance for the New American Theater (2019) with Chantal Rodriguez and Trevor Boffone and the landmark anthology Out of the Fringe, Contemporary Latina-Latino Theater and Performance (2000) with the Obie-winner, Caridad Svich. She has also published many peer-reviewed articles. Among her literary credits are the book of short stories Entre la Argentina y Cuba, cuentos nómadas de viajes y tangos (2009), her play "La Familia" in Teatro Latino: Nuevas Obras en los Estados Unidos (2019), and various other short stories. She co-directed her own adaptation of her short story La familia for Cambalache to the stage with Cambalache Teatro en Español, Dallas, TX, 2009 (with Beatriz Mariel) and directed UNT's student production of Pulitzer Prize-winning Nilo Cruz's Lorca in a Green Dress (2010). In addition to being a scholar and creative writer, she is also theater critic for the North Texas arts journal, TheaterJones (www.theaterjones.com).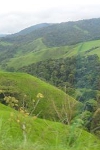 JIYOUNG YOON (Ph.D., Indiana, 2002) is a linguist who specializes in Spanish syntax, semantics, and morphology as well as foreign language instruction. Her research interests include investigation of Spanish syntax, compound words, grammaticalization, emergence of language, and language variation based on functional and cognitive-constructional approaches. Dr. Yoon is the author of Small clauses in Spanish: The semantics of transitivity (2007), co-editor of a volume of essays entitled Functional approaches to Spanish syntax: Lexical semantics, discourse and transitivity (2006), co-editor of Corpus-based approaches to Construction Grammar (2016), and an author and co-author of articles in the above-mentioned areas of research. She is currently working on corpus-driven studies based on Cognitive Linguistics and their application to pedagogy, which include, but are not limited to: acquisition of Spanish infinitival complement constructions as L2, grammatical gender in Spanish, and vocabulary learning and instruction as L2.