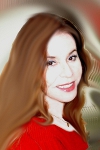 Professor
Graduate Advisor
Highlights:
Dr. Teresa Marrero specializes in contemporary Latin American and Latino Theater (Mexican/Chicano, Cuban/Cuban-American, Puerto Rican, Argentinean) and Performance-Cultural Theory.
Her graduate courses include Latin American Adaptations of Classical Greek Plays (Teatro y Ritualidad), Lat. Am. Thea. from Realism to the Present, and Women in Latin American-Latino Theater.
She is a creative writer, a theater director, and an avid tango dancer!